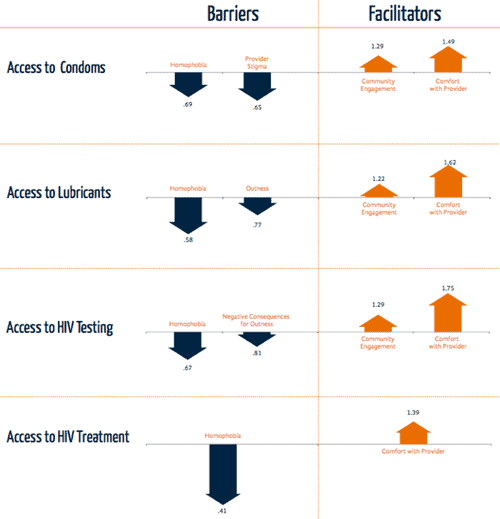 The Global Forum on MSM & HIV's latest report shows once again that economic inequality and homophobia inhibits access to condoms, lubricants and other HIV-related preventions and treatments. And, not surprisingly, so too does homophobia, particularly in African nations.
From the report, "Access to HIV Prevention and Treatment for Men Who Have Sex with Men:"
Cultural norms that favor heterosexual relationships foment homophobic attitudes in social and political settings. These cultural norms permeate health care systems as well.

Participants provided multiple examples
of health care providers who proselytized against homosexuality rather than provide education regarding
HIV prevention or focus on diagnosing and treating participants for the symptoms they presented.

Examples included health care providers citing biblical excerpts, chastising men for their sexuality, and bringing in other staff to "look at the MSM." As a result, some described avoiding treatment for infections because "the way I am treated makes me feel worse when I leave than when I came in."
Click on the image above to expand a breakdown of factors that both prevent and encourage safer sex and HIV treatment and click
HERE to download a PDF of the report, via ThinkProgress.