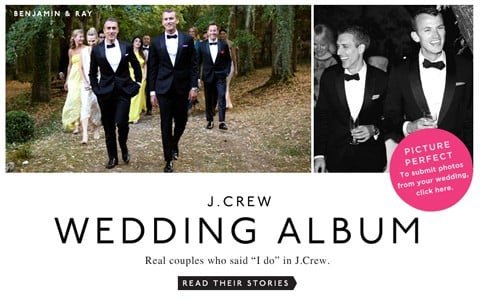 J Crew's website has a "Wedding Album" section on its website and yesterday for the first time profiled a gay couple.
"I'm one of the grooms, "Benjamin Moore writes us. "They stepped up big time."
Moore and his husband Ray headline the section with a profile link to an interview with the couple about their wedding, which took place at Chateau du Soudun, "a magnificent 11th century castle" in a small countryside town three hours south of Paris.
Congrats to the couple, and to J Crew for stepping out.