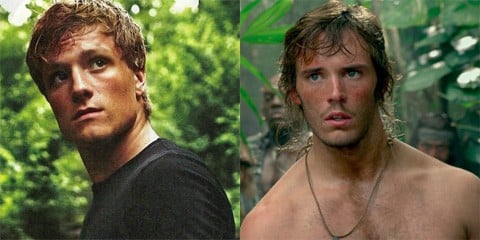 Actress Jennifer Lawrence talks with Marc Malkin about life on the set of the Hunger Games sequel Catching Fire with Josh Hutcherson and Sam Claflin:
"[Sam] and Josh are in love," Lawrence told me last night at the special screening of her new movie, Silver Linings Playbook, at the Academy of Motion Picture Arts and Sciences in Beverly Hills. "It's the most adorable thing I have ever seen in my entire life. They're crazy about each other and they're inseparable. It's incredible."
Claflin was not in the first film. He has been cast as Finnick Odair.