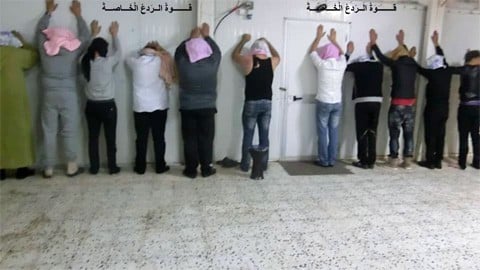 A Salafist militia has posted photos on Facebook allegedly of 12 men it says it captured in Libya and says it plans to torture and kill them for being gay, Gay Star News reports: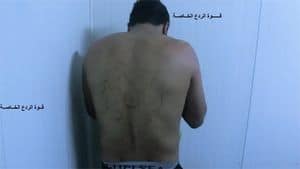 The twelve men were, apparently, having a private party in Ain Zara, a suburb of Tripoli, the country's capital, when the militia captured them, late on Thursday night (22 November).
The group boasted by posting the pictures of the men on Facebook, describing them as the 'third sex' (a term used in the Arab Gulf area to denote 'queers') including one of the men who had a henna 'tattoo' on his back.
One of the pictures was accompanied by the Quranic call 'there is no power but the power of Allah!'
At the time of writing, the picture of the men received 121 likes, 118 shares, and mainly violent comments such as 'flog them hard!', 'let them see bullets!', 'free Libya! [ie from gays]', 'ride them like camels' and so on.
Human Rights Watch Libya also shared the photos, identifying the group as the Al-Nawasi militia.
 A Libyan LGBT activist nicknamed Khaleed told GSN: "Many of us fear that some of the militias [there are over 250 of them in the country], which are extreme Islamists who are very well armed and financed, will focus on the LGBT community and hunt us down. The police is largely absent or powerless so Libyan civil society has a real problem; the militias often take the law onto their own hands. 'That the Al Nawasi militia claims they are now part of the Ministry of Interior is very worrying; this move should be unacceptable to the public and to civil society groups."