We won 4 out of 4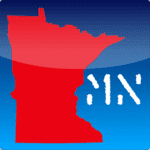 Minnesota voters yesterday rejected a constitutional amendment banning same-sex marriage:
With 98 percent of precincts reporting, amendment supporters had garnered 1,374,189 votes, or 48 percent. That was short of the 50 percent or greater total needed to approve the amendment.
"No" votes stood at 1,479,829, or 51 percent. Blank ballots – which equaled a "no" vote – totaled 33,876, or about 1 percent.
According to exit poll data, the marriage ban was opposed by a majority of women and backed by a majority of men. Votes were also divided by age, with voters under 50 against it by a substantial majority and those over 50 strongly in favor. Seven in 10 voters who attend religious services, and four in five born-again or evangelical voters supported it. The vote also split by party lines: three in four Democrats said they voted against it, and three in four Republicans backed it.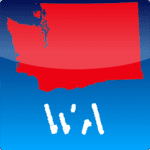 And Washington's Referendum 74 looks likely to pass, though final word has not yet been given. With 1,887,094 votes counted, 52% approve to 48% oppose.
The holdup was King County, which still had tons of ballots to count. Still, with 65 percent of King County voters approving R-74 in the initial count, and that trend likely to continue through the full count, seasoned political watchers were predicting victory. "Fifty-two percent, with King County what it is—it's still time to call Washington State for marriage equality," said Governor Chris Gregoire.
Similarly, Matt Barreto, who runs the Washington Poll, projected that R-74 would be approved and added that he expected Jay Inslee to be the next governor. "King County delivered both," Barreto said.
This was an election night that LGBT equality has never seen. For the first time ever, measures on marriage equality succeeded at the ballot.
With the Maryland and Maine wins this was unprecedented.
NOM, who can no longer say we've "lost every time" when same-sex marriage measures have been put before voters, must by crying into their Cheerios this morning. They are finished.
Congratulations to everyone who worked so hard to make this happen – all the folks on the campaigns out there and everyone who supported them.