Did the 2012 election really mark the end of political homophobia and transphobia?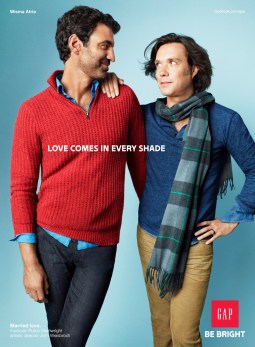 Rufus Wainwright and husband Jörn Weisbrodt star as "married love" in Gap's new ad campaign, "Love Comes In Every Shade." "This campaign celebrates these diverse, optimistic views on family and the many forms love can take," said Gap CMO Seth Farbman.

The Film Experience on the ins and outs Alexander Skarsgård starring as Tarzan: "Though I think the discovery themes of the Tarzan franchise warrant a more 'who is that?' choice, Skarsgård deserves more big screen opportunities (I was sad when he missed out on Thor since he's the closest thing that showbiz has to a Norse God) and his Swedishness and comfort with nudity are surely good signs for the exotic vine swinger."

Mark Guenther, Executive Director of CAGLCC (Capital Area Gay & Lesbian Chamber of Commerce), was arrested and charged with unlawful entry earlier this month after a male neighbor woke up to find Guenther standing over him.

Chris Geidner at BuzzFeed spoke with a number of Supreme Court experts, many of whom named the same four people as potential Supreme Court justice nominees: Kamala Harris, Pam Karlan, Goodwin Liu and Paul Watford, a judge who was named more than any other. Geidnder provides background on Watford: "A judge on the Ninth Circuit Court of Appeals, Watford was named by more
of the panel than anyone else — and is by far the least well-known
possibility of the four. Nominated to the appeals court by Obama in
2011, the Senate confirmed Watford in May — with support from nine
Republicans, including Sens. John McCain and Lindsey Graham."

Three South African men have been arrested for at least one of eight seemingly connected anti-gay murders.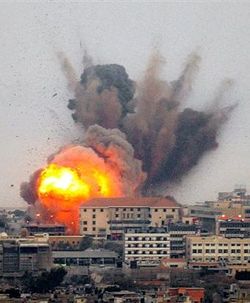 Three people were killed and eleven were injured during a series of rocket attacks on Israel, including hits against Tel Aviv, from the Gaza Strip, which Israel has also been hitting with artillery as tensions between the Israelis and Palestinians flare up.

Modern Family actor Jesse Tyler Ferguson and fiance Justin Mikita hosted friends, family and supporters at the launch of Tie the Knot, a charity which donates sales from bow ties to marriage equality causes.

Robert DeNiro and Jay-Z are in a fight over phone etiquette.

Gwyneth Paltrow, the writer.

This is Sheldon Stephens, the man who claimed Elmo voice Kevin Clash had sex with him when he was only 16 and then took it back. [Update: link fixed!]

The Conservative Majority Fund is running a robo-call calling for an "Impeach Obama" movement: "We suspect that Obama is guilty of high crimes and misdemeanors and that there may be grounds for impeachment as is laid out in the Constitution. Further, he may not even be a US citizen—because nobody, I mean no one, has seen an actual physical copy of his birth certificate! Impeachment is our only option."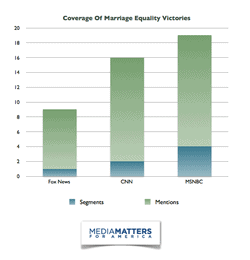 Are you absolutely, positively shocked to hear that Fox News barely mentioned gay marriage wins and out Sen-elect Tammy Baldwin following this month's elections?

Male model Rob Wilson got started on The Price Is Right.

The City Council in Grand Island, Nebraska, overturned the mayor's veto of employment protections for the city's LGBT staffers, but not for the entire city itself.

Would you let Lindsay Lohan play with your look?

This Tumblr is devoted to exposing racist tweeters and their faces!

An explanation for the incredible picture below: "This simulation shows the various types of aerosols – particles and liquid droplets – suspended in the Earth's atmosphere. It was created using the Goddard Earth Observing System Model, a global atmospheric simulation designed at the Goddard Space Flight Center in Greenbelt, Maryland. The model aims to study the climate system."