A Minnesota pastor has been charged with eight felony counts of criminal sexual conduct for assaulting two men while counseling them about their "homosexual tendencies", NBC2 reports: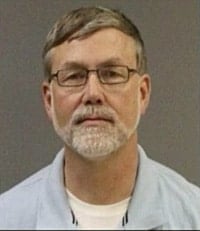 Investigators say Victim #1, referred to in charging documents as ABC, told police about the assaults last Friday. The victim claimed he met Muehlhauser two years ago at an event held by Outpost Ministries.
On its website, Outpost Ministries says it works with men and women trying to break away from the gay lifestyle.
Victim #1 said in counseling sessions Muehlhauser "blessed" him by cupping his genitals outside of his clothing several times and that Muehlhauser asked the victim to arouse himself in front of him and called it, the victim said, "spiritual strength." The victim also reported that Muehlhauser would have him strip naked for more "spiritual guidance" and have him masturbate while Muehlhauser prayed over him.
These allegations span more than two years time, a fact not lost on Edblad. "You have a defendant who spends a significant amount of time working with and grooming victims, these are often cases that take place over a period of months and years. They don't happen in a vacuum," Edblad said.
Victim #2, referred to as XYZ in court papers, reported similar activities and said that Muehlhauser told him if people found out about any of it they would "lose everything."
Watch their report, AFTER THE JUMP…