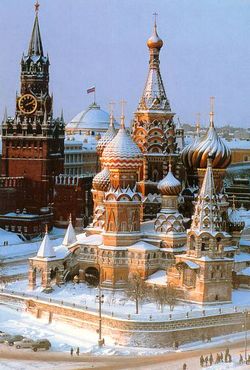 Conservative lawmakers in Russia are preparing the paperwork to introduce a bill prohibiting the "propaganda of homosexualism" across the nation. The debate will reportedly begin on December 19th.
Igor Kochetkov from the Russian LGBT Network told Russian lawmakers not to "discredit" themselves and the nation ad a whole by buying into the senseless, hateful law. Referring to similar bans in Russian cities, like St. Petersburg, Kochetkov said, "One year of application
of such laws in the regions have shown that, in practice, they are used
to persecute dissidents, not to protect the children."
From the press release:
…The laws passed
to ban so-called "propaganda of homosexualism" will cause the increase
of aggression towards the LGBT community. This law lets off the leash
for nationalistic and ultra-right organizations. This is confirmed by a
series of attacks against participants of peaceful events and meetings.

In St. Petersburg, unknown men attacked the exhibition of LGBT artists
on March 12th, 2012. Also LGBT activists were attacked after the finish
of approved meeting on June 12th, 2012. Night clubs in Tyumen and in
Moscow were attacked on August 4th, 2012 and October 11th, 2012.
"Under the pretext
of protecting the family the author of the bill actually destroy it,
identifying a family as 'biological union of a man and a woman,'" Kochetkov said. "In
reality this 'farm' approach to people shows how some deputies look to
us, their constituents."