We're so busy falling over cliffs or sliding down slopes and waiting with bated breadth for word about whether the Constitution recognizes the equal dignity of gay persons that we sometimes forget that a long life is a prerequisite for the enjoyment of rights and the good life.
So, mark your calendars: Saturday, December 1 is World AIDS Day.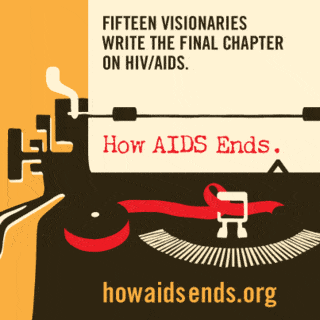 It is a day on which we should make an extra effort to remember those whom we lost, reflect on what the AIDS Crisis has taught us, and realize that there are still too many getting infected with HIV, not getting tested, practicing unsafe sex, and dying of AIDS-related complications. Take the time to see David France's fantastic documentary, How to Survive a Plague, which tells the story of ACT UP (and its offshoot TAG) during 9 years of the AIDS Crisis in Greenwich Village. Even those too young to know anyone who died of AIDS will be taken into a world of anxiety, emergency, and death and will walk away thanking ACT UP for what it did and trying to learn from the examples of brave men and women like Peter Staley, Bob Rafsky, and Iris Long.
But, World AIDS Day Version 2012 is also a day that we can start to see how AIDS will end. As Secretary of State Hillary Clinton said in 2011, "the goal of an AIDS-free generation may be ambitious, but it is possible with the knowledge and interventions we have right now. And that is something we've never been able to say without qualification before. Imagine what the world will look like when we succeed."
Imagine indeed. The San Francisco AIDS Foundation (SFAF), the country's largest AIDS services organization is not only imagining it, it is working hard to achieve it. In addition to its outreach, education, health care, counseling, and research work, the SFAF has just published a fascinating e-book in which scholars, activists, and leaders talk about what needs to be done to end the AIDS epidemic and what will happen in a post-AIDS world. Available here and for just $0.99 (that's less than what you spend on a Chobani yogurt!), How AIDS Ends asks 15 contributors — from former President Bill Clinton to Cleve Jones — to answer a simple, compelling, and overdue question: When we write the complete history of HIV/AIDS, what will the final chapter look like?
Buy the e-book. All proceeds go to support the free HIV prevention and care services of the SFAF, so you know your money is going where it's most needed. Take a moment to read it (it won't take long), and as you process what you've just read, follow me AFTER THE JUMP to discuss.
CONTINUED, AFTER THE JUMP…
The book offers incredible perspective. Among the most powerful stories was the one from Jeanne White Ginder, the mother of Ryan White. She wants nothing more than to see the end of AIDS so she can know that her boy did not die in vain. The Whites' story is one of illness, discrimination, and struggle: Ryan, who was born in 1971 and died 18 years later, was born with hemophilia and took a drug that was later found to be laced with HIV. His family had to fight discrimination, threats to their safety and health care, and stigmatization, and eventually found enough allies in Congress to pass a law that bears Ryan's name. Although not available to everyone and far from a complete safety net, it's a payer of last resort for poor and uninsured individuals with AIDS.
In addition to the stories that make you cry, the stories that make you hopeful (from Ambassador Mark Dybul, the Director of the Global Fund to Fight AIDS), and the stories that teach you about viral load, treatment, and medical breakthroughs (Drs. Paul Farmer and Robert Gallo, the latter of whom discovered HIV as the cause of AIDS and developed the first HIV blood test), the greatest intellectual and strategic contribution of this short anthology is its explication of the role that stigma plays as a barrier to health care and eradication.
The most direct and sharpest paper on this topic comes from the famous activist Cleve Jones. His article tells us what we already know — that we need money — but argues that money is not the greatest barrier to ending AIDS. It's stigma, the malodorous social stigma that certain laws, many people, and, unfortunately, many people in the LGBT community, attach to HIV-positive individuals. As Mr. Jones writes: "Stigma keeps HIV underground. It prevents people from getting tested for the virus. It makes them too afraid to disclose their status and seek the medication and services that would otherwise save their lives."
Stigma allows conservative legislators to drag the public along when they want to overreact to HIV. For example, the fear surrounding HIV in the early 1990s helped scores of states pass specific HIV transmission laws and cemented a prosecutorial practice of charging an HIV-positive person who has sex — even safe sex — with a partner without prior disclosure with aggravated assault. Now, when someone maliciously tries to spread the disease, that's criminal; but there are many problems with these laws and practices. First, they treat all HIV-positive individuals the same — from the person with a 50,000 viral load (amount of virus in your blood) to the guy who is undetectable. But, you can't treat these two individuals the same because each carries a different likelihood of transmission, which is an essential element of the crime. Second, the manner in which some of these laws treat all HIV-positive individuals the same violates due process: prosecutors simply offer proof that HIV can be transmitted through intercourse, not that this particular defendant's HIV is likely to be transmitted under the standard and given the unique factors that constitute his HIV.
Stigma also makes it harder for us to talk about these issues in a civil manner. Comments to online articles about HIV are riven with hate, ignorance, and silly statements like, "there is absolutely no way to protect yourself when you're having sex with someone who has HIV." Even our own community, which lost so many young men to this epidemic, is fighting an internecine fight between two types of people who feel HIV can never touch them: those who feel invincible and engage in unsafe sex practices and those who have no concern for the HIV-positive community. Just ask Ryan White's mom if contracting HIV is all about personal responsibility.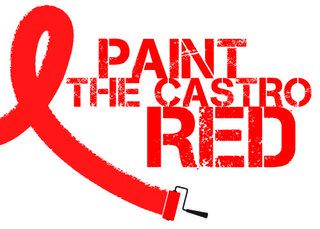 Stigma also has the more subtle, but overpowering effect of keeping HIV hidden, locked in a closet. This could be the worst effect of stigma, as Lambda Legal's Scott Schoettes and others have said. Take the gay rights movement as an example: Years ago, when we were first getting started (pre- and post-Stonewall), a great debate raged about the value and importance of coming out. Some counseled caution, worried what being open would do to our jobs, our families, and our safety. Others said that coming out was not only a political statement itself, but a necessary prerequisite for freedom from discrimination: if you are too ashamed of who you are to come out, you are complicit in the discrimination foisted upon you. The problem is that stigma is not only perpetuated by our absence from the public sphere, it keeps us away, forcing us into a vicious cycle of fear, discrimination, and the inability to do anything about it. Perhaps the HIV-positive community needs to focus more on coming out and build on its own "we're here, we're queer, get used to it" movement that need no longer be so dominated by the AIDS emergency. 
We can all help end the stigmatization of the HIV-positive community. It starts at home, in our hearts, where our own community must come to embrace and include those who are HIV-positive. We can help by "Painting the Castro Red" on World AIDS Day or speaking with our legislators or donating to AIDS services organizations or working with AIDS patients. We can point out anti-HIV behavior just like we point out anti-gay behavior. We can create safe places for the HIV-positive community to come out.
How AIDS Ends allows all of us, not just HIV-positive individuals, to engage in this discussion and to stand in the shoes of those we know and love, but can't always know what it's like. It allows us to join in the amazing and necessary work the SFAF is doing everyday. It allows us to see a bright future and suggests how we might forge a path to this difficult, but eminently attainable goal — the end of AIDS, for everyone.
***
Ari Ezra Waldman teaches at Brooklyn Law School and is concurrently getting his PhD at Columbia University in New York City. He is a 2002 graduate of Harvard College and a 2005 graduate of Harvard Law School. His research focuses on technology, privacy, speech, and gay rights. Ari will be writing weekly posts on law and various LGBT issues. 
Follow Ari on Twitter at @ariezrawaldman.