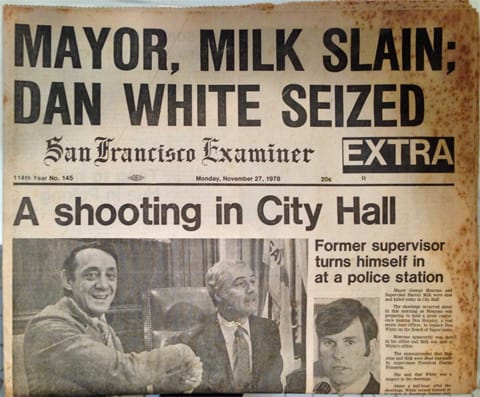 Thirty-four years ago today. RIP Milk and Moscone, and thank you.
Happening later this afternoon in SF:
Join the Moscone & Milk Family, Mayor Lee, Mayor Brown, Current & Past Supervisors, the SFGM Chorus, and Friends of Mayor Moscone and Supervisor Milk today at 4:30 pm for a candlelit remembrance on the steps of City Hall.