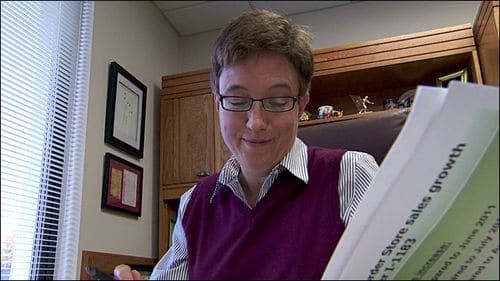 The Democratic majority in Oregon's House of Representatives is set to name openly gay state Rep. Tina Kotek as their new leader tonight.
Kotek, a state representative since 2007, joins Washington's Ed Murray and Colorado's Mark Ferrandino as newly named leaders, which brings the total number of states headed by an out and proud lawmaker to five.
Oregon's KATU offers more from Kotek herself:
Kotek said she didn't set out to break barriers but is honored to
represent the gay community. It's important for the gay community to
have role models in leadership positions, she said.

"We all look for people out there who look like us," she said.

"I have had emails and text messages from people who are very excited,"
Kotek said. "I think any time you have a 'first' it's an important thing
for the community."
Denis Dison from Victory Fund, the national organization that backs LGBT candidates, said Kotek and her peers are just the latest example of LGBT Americans' inclusion in the legislative system.
"For many years we were building a bench of openly gay officials who could
step into those roles, and now we're seeing that around the country," he said.
[Image via KATU]