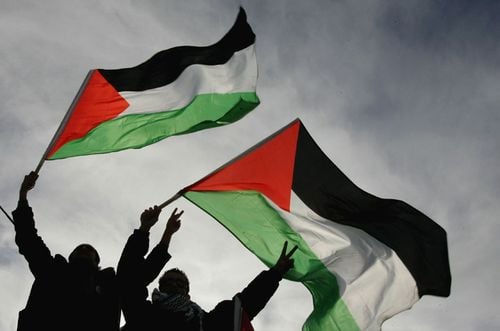 Palestine now has United Nations statehood. For the first time ever, the international body will recognize Palestine as a "non-member observer state" after 138 members voted for bring the nation into the fold. Nine nations, including the United States, Israel and Canada, voted against the measure. France and Spain voted in favor, while Germany and Great Britain both abstained, according to NPR.
Addressing the UN assembly before the vote, Palestinian President Mahmoud Abbas said, "We did not come here seeking to delegitimize a state established years ago, and that is Israel. Rather we came to affirm the legitimacy of a state that must now achieve its independence and that is Palestine."
"The moment has come for the world to say clearly: enough of aggression, enough with settlements and occupation," he said.