Senator-Elect Tammy Baldwin, US Rep-elect Mark Takano and Ambassador
David Huebner, all of whom are openly gay, will speak at the Victory Fund's LGBT Leaders 2012 Conference, which starts today.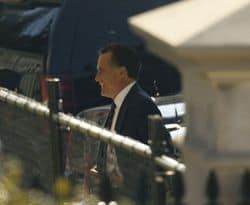 Mitt Romney stopped by the White House for a 70-minute lunch with President Obama. The campaign rivals had turkey chili and reportedly talked about "America's
leadership in the world and the importance of maintaining that
leadership position in the future." The White House says the men "pledged
to stay in touch, particularly if opportunities to work together on
shared interests arise in the future." I have the same arrangement with
summer camp friends from 1994.
According to Dr. Sylvia Rhue, her family history proves that Abraham Lincoln was gay and had an affair with William Herndon, his law partner.
David Petraeus wrote to a friend about his recent fall from grace, "I screwed up royally. I paid the price (appropriately) and I sought to do the right thing, at the end of the day… [But] Team Petraeus will survive though have obviously created enormous difficulty for us. Holly is however once again demonstrating how incredibly fortunate I was to marry her."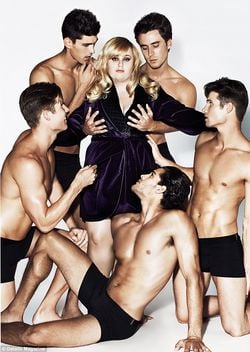 Rebel Wilson's on top of the world, and actually deserves to be there.
Low level pro-wrestler Scorpio Sky knows "faggot" is offensive, which is why he uses it early and often.
Sure, Jude Law, you're not as young as you used to be, but you still look pretty darn good.
NYU student Blake Pruitt talks to gay men about gay men.
Sigh. Lindsay Lohan, an actress I really wanted to see have a comeback, was arrested after getting into a bar brawl in New York City. That brawl was reportedly over Max from the band The Wanted.
Meanwhile, Lohan also faces charges for lying about a car accident in Los Angeles.
George Zimmerman is selling autographs to fund the team defending him for Trayvon Martin's murder.
Ellen DeGeneres shares road signs warning wheelchair-bound citizens of incline-assisted alligators and other out-of-the-ordinary public alerts.
Britney and Will.i.am, "Scream and Shout," the video.
Braison Cyrus, brother of Miley and son of Billy Ray, makes his modeling debut in the February edition of Troix magazine.
NASA's Messenger rover found enough ice at Mercury's poles to fill the Dead Sea.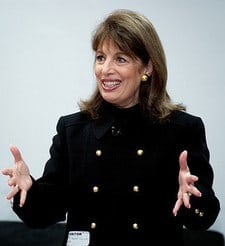 Democratic Rep. Jackie Spier introduced a "Stop Harming Our Kids" resolution today that aims to stop "ex-gay therapy" for minors. "Any effort to change sexual orientation is not medicine, it's quackery, and we should not be supporting it with taxpayer dollars," said Spier.
Terrible: 60% of youth infected with HIV in 2010 are African-American. "Nearly 29,000 new cases of HIV, the AIDS-causing virus, were attributed to gay and bisexual males in 2010, and 82 percent of those cases occurred in large cities," US News and World Report reports.
With marriage equality set to become the law of the land, Washington state is considering gender-neutral language for marriage and divorce certificates. "Our fight for marriage equality is in part a fight for gender equality, not just for the gay and lesbian community. It is a fight for equality of sexes and the idea that marriage does not in itself mean that women are subjugated to men," said State Rep. Jamie Pedersen.