We talk a lot about the Defense of Marriage Act cases and the federal challenge to California's Prop 8. On behalf of the freedom to marry, we are waging a federal fight in the courts. But, as we argue in the DOMA cases, marriage is a state issue, so winning the right to marry will only come if we organize on the state level, galvanize voters, elect our allies, and spend money where it can do the most good.
Marriage freedom was possible in Maryland and Washington because Democrats overwhelmingly controlled the legislative branches and held the governors offices. Chris Christie's presence in New Jersey stopped us from having another state on our side and although we owe New York Senate Republicans thanks for voting their consciences and not their party, we only won the freedom to marry in New York because of a Democratic Assembly, overwhelming Democratic support in the Senate, and a strong Democratic governor in Andrew Cuomo.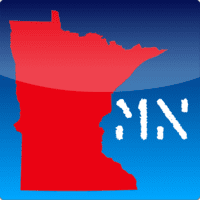 That is why the state legislative victories in Minnesota, Delaware, Illinois, Colorado, and Hawaii are my sleeper picks in a night full of bright stars and amazing victories. In Minnesota, where Republicans took the legislature in the Tea Party eruption of 2010, Democrats regained control yesterday and will control all levers of political power in the Twin Cities for the first time in 22 years. In Delaware, Democrats control every state-wide office and held the legislature. The First State's governor, Jack Markell, is a vocal marriage freedom supporter and a really nice guy, too! Illinois is blue through and through. In Colorado, where we had trouble getting a civil union bill passed in the last session, Democrats took control of both the state senate and house. Governor John Hickenlooper has voiced some support for the freedom to marry, as well. And, in deep blue Hawaii, there is only one Republican in the state senate. Democrats also control a super majority in the House.
This sets up our efforts nicely. After taking a much deserved night off, the leadership at Freedom to Marry will likely take a look at the state legislative map. They will see that California will soon join the ranks of the enlightened because the American Foundation for Equal Rights did its job. And, they will see windows of opportunity in, at a minimum, Hawaii — where Governor Neil Abercrombie has already said that civil unions are not enough; Illinois — where Governor Pat Quinn and the state legislative leadership have all come out in favor of marriage; and, Delaware — where Governor Markell can bring in the always amazing Vice President (and former Delaware Senator) Joe Biden to preach to an electorate already on our side. In Colorado, civil unions may be a more likely first step. There is also Oregon, which may have said no to recreational use of marijuana, but is still a progressive stronghold like its neighbor to the north.
Needless to say, 2013 gives us options and it may give us another unprecedented series of marriage victories.
This is important for several reasons.
First, it would allow thousands more committed and loving gay couples to marry. Never forget that.
Second, it deprives our opponents of their last talking point — namely, that every time the freedom to marry is put up for a vote, it loses. The "people," they say, don't want it. No one can say that anymore, and when four more states join the family in the next few years, the old canard will sound funny, antiquated, and pathetic.
Third, every additional state that approves of the freedom to marry makes it easier to win a federal constitutional right to marry. Federal courts are supposed to be insulated from political whims, which is why we appoint our federal judges to life tenure. But, there is no doubt that politics can move law. A voice no less prescient and insightful than former Justice Sandra Day O'Connor said, "Rare indeed is the legal victory that is not a careful byproduct of an emerging social consensus." And, she was right. There are exceptions, but generally, legal changes reflect trends of change in social norms.
Yesterday, we made a strong statement about the trend in this country regarding the freedom to marry. On hot-button issues, many courts have little inclination to jump out onto rickety limbs that are too far afield from public opinion, so you can bet that future court decisions recognizing the freedom to marry will cite popular victories in Maine, Maryland, and Washington as evidence that the world has changed since 2004. When we win our next four, five, or six states, it will be easy for every court to see an "emerging social consensus" on anything the freedom to marry for all.
***
Ari Ezra Waldman teaches at Brooklyn Law School and is concurrently getting his PhD at Columbia University in New York City. He is a 2002 graduate of Harvard College and a 2005 graduate of Harvard Law School. His research focuses on technology, privacy, speech, and gay rights. Ari will be writing weekly posts on law and various LGBT issues. 
Follow Ari on Twitter at @ariezrawaldman.