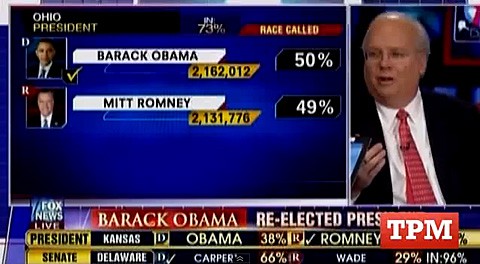 Megyn Kelly is sent marching (literally) to FOX News election analysts HQ to "get to the bottom of it" after the network calls the election for Obama.
Watch, AFTER THE JUMP…
Writes Andrew Sullivan: "This looks like it was scripted by Ricky Gervais. I watched with my jaw slowly dropping lower and lower (which was hard since I was smiling so widely as well)."