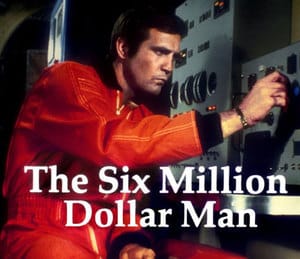 Let's take a break from this week's election to look at some technology of the not-too-distant future: an implant that turns your ears into batteries.
From New Scientist:
For the first time, an electrical device has been powered by the ear alone.

The team behind the technology used a natural electrochemical gradient in cells within the inner ear of a guinea pig to power a wireless transmitter for up to five hours.

The technique could one day provide an autonomous power source for brain and cochlear implants, says Tina Stankovic, an auditory neuroscientist at Harvard University Medical School in Boston, Massachusetts.
Lee Majors may soon have some competition, and the cost of these new bionic parts will no doubt be far less than six million dollars.