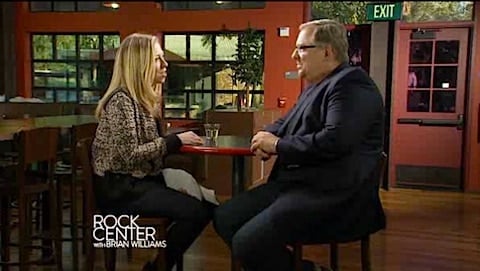 Marriage equality advocate Chelsea Clinton interviewed Pastor Rick Warren on Rock Center last night.
Warren accused Clinton of pursuing a "hidden agenda" when she asked Warren if there's a difference between being able to accept someone's right to marry whomever they choose to, and whether or not he would approve of their choice.
Responds Warren: "What do you expect a Christian pastor to answer? I don't believe the Bible anymore?…Gay marriage might become the rule someday. That doesn't mean it's right."
Watch, AFTER THE JUMP…
Visit NBCNews.com for breaking news, world news, and news about the economy