Cyndi Lauper continues her advocacy for LGBT youth with a new editorial in Rolling Stone, condemning congressional deadlock on budget policy: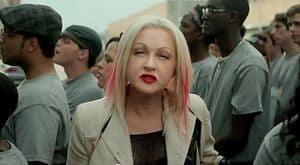 While some members of Congress have recognized that this budget issue is a matter of life or death for many Americans, including LGBT youth, the House majority continues to hold onto their vows to protect the wealthiest Americans from tax increases. I am one of those Americans, and I do not need protecting. I am fully prepared to pay my fair share to ensure our country gets back on track. And by the way, these are the same House leaders who last summer required the same type of wholesale cuts set to go into effect in return for raising our nation's debt ceiling.
So, while this budget standoff may sound like a problem just for Washington bureaucrats, it is actually much bigger than that. It impacts every person, every community, all of us – gay and straight, young and old. And we need to do something about it.
We need to cut through the abstract jargon and tell Congress to set aside partisan differences and adopt a sustainable plan that protects life-saving services for LGBT youth and other marginalized populations, including senior citizens, people of color and women. If they can't do that by the end of the year, then a short-term agreement delaying budget cuts should be put in place to give the next Congress a chance to agree on a long-term fiscal solution.
Visit Lauper's True Colors Fund HERE.