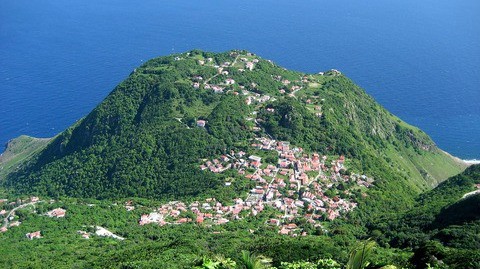 Though The Netherlands approved marriage equality in 2001, they gave their various island municipalities more time to overcome local opposition. One of those islands, Saba, managed to do just that: officials held their first same-sex marriage there earlier this month, and it seems more are on the way.
From the Washington Post:
A speck of an island in the Dutch Caribbean has become increasingly popular with gay couples after legislators legalized same-sex marriages in a region still openly hostile to gays and lesbians.

Two men were recently married in Saba, marking the first ceremony of its kind in the region and setting off a frenzy of calls from gay couples in other Dutch Caribbean islands seeking to marry, said Julietta Woods with Saba's Civil Registry office."People keep calling me every second," she said by telephone this week.
…
While Saba currently stands alone in approving same-sex marriages, Bonaire and St. Eustatius are expected to follow.
…
The other Dutch Caribbean islands of St. Maarten, Curacao and Aruba have to recognize same-sex marriages but don't have to legalize them because they have a more autonomous relationship with the Netherlands.
The paper reports France's Caribbean holdings Martinique and Guadeloupe are going to debate the matter as French authorities lay the groundwork for equality there.