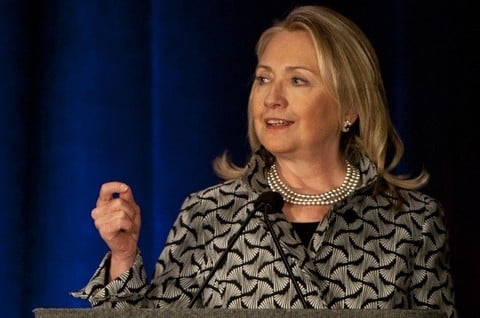 Numerous news organizations are reporting that Secretary of State Hillary Clinton has been checked into New York Presbyterian hospital after doctors found a blood clot related during a check-up following her concussion earlier this month.
From CNN:
[Secretary Clinton] is expected to remain
at New York Presbyterian Hospital for the next 48 hours so doctors can
monitor her condition and treat her with anti-coagulants, said Philippe
Reines, deputy assistant secretary of state.

"Her doctors will
continue to assess her condition, including other issues associated with
her concussion," Reines said. "They will determine if any further
action is required."

Reines did not specify where the clot was discovered.