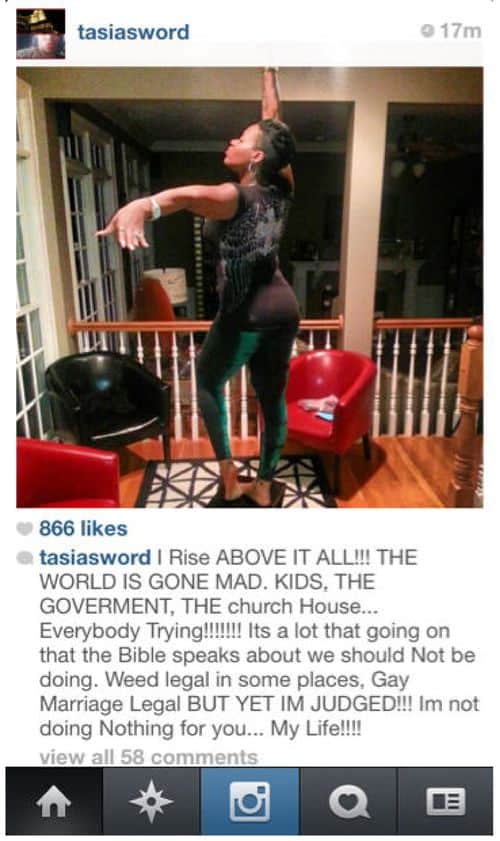 Fantasia Barrino, the singer made famous by winning the third season of American Idol, took to Instagram to tell the world that she is completely confused as to why marriage equality and weed are legal in some places yet she's still being "judged".
Judged by whom? An invisible jury? Ghosts of American Idol contestants past? Some omniscient being that goes like only one name? Cher?! Who knows?! But Fantasia is certain she's being judged and she doesn't like it at all. She thinks that judgmental shade should be thrown at the people legally getting married and legally smoking dope.
Yes, life is full of mysteries and Instagram is full of deep thoughts; just not on Fantasia Barrino's feed.
[via Good As You]