Rhode Island activists and lawmakers are "guardedly optimistic" they can pass marriage equality in the next legislative session there.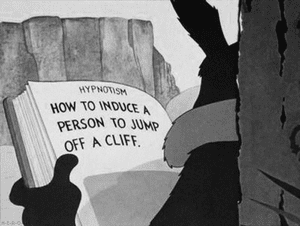 There are still no deals on the so-called fiscal cliff. Though the Republicans are reportedly willing to give up on tax breaks for the rich, they want to create regulations that will result in lower social security benefits for millions of Americans, a proposal Democratic insiders are calling a "major setback."

After President Obama took issue with GOP obstructionism, House Speaker John Boehner said the commander-in-chief should "lead, not cast blame. The president's comments today are ironic, as a recurring theme of our negotiations was his unwillingness to agree to anything that would require him to stand up to his own party."

Terrible: "Potential heir to $300 million Clark copper fortune found dead, homeless"

The cash-strapped USPS may start selling magazine subscriptions.

The Hobbit dominated the box office for the third weekend in a row, pushing Django Unchained to number two and Les Misérables to number three.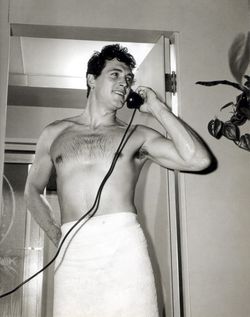 While 2012 showed that it's easier for gay actors to come out, some are still encouraged to hold out lest they jeopardize a big budget blockbuster. "With a studio and all the amassed forces behind an actor in a role, an
actor is not always a man or a woman who has total command of his own
world," The Advocate's Matthew Breen told Bruce LaMera.

Miley Cyrus said her gay fans are her favorite and she's particularly excited to perform in London because the city's positively overflowing with men who like men. "My favorite place to perform is London, because I have never seen more gay people in my whole life," said the singer.

YouTube stripped major record labels like Sony/BMG and Universal of billions of inflated video views.

Family lunch for Chris Hemsworth.

Channing Tatum is excited to be in St. Barts.

10 athletes who came out in 2012.

"Even though public opposition to same-sex marriage and gay rights is rapidly eroding, the locker rooms and clubhouses of the country's four major sports leagues remain among the last bastions of homophobia in the U.S."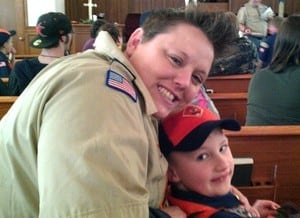 Jennifer Tyrrell, the Ohio mother stripped of her "Den Mother" Cub Scout title because she's a lesbian, is now blogging. From her first post, "Rebel Who Found Her Cause": "If
you would've asked me at any point in my life if I thought I would be
an anti-bullying/equality advocate, I would have laughed hysterically.
In fact, a frequent victim of bullying as a child, I became full of rage
and set on vengeance."

Vincent Nichols, the Archbishop of Westminster who describes marriage equality proposals as an "Orwellian plot," is urging voters to write to their MPs and oppose same-sex nuptials. "I urge everyone who cares about upholding the meaning of marriage in civil law to make their views known to their Members of Parliament, clearly, calmly and forcefully. Please do so as soon as possible," he wrote.

Charlie Sheen claims a lisp that has gone unnoticed by anyone for the past three decades of his career caused his "maggots" to sound like "faggots" in the following sentence, "How we doing?…Lying bunch of maggot assholes, how we doing?" Watch the video, he definitely didn't say "maggot."