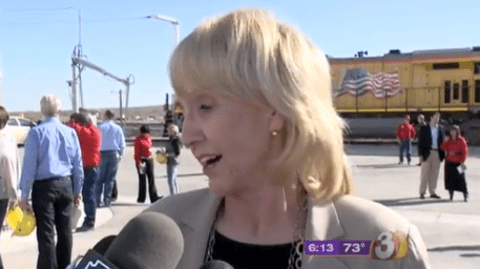 Jan Brewer, the Arizona governor known for fierce anti-gay and anti-immigrant policies and the awkward on-camera moment, was asked about global warming this weekend and responded with predictable ignorance.
"Everybody has an opinion on it and I probably don't believe that it's man made," Brewer told KTVK. "I believe, you know, that weather elements are controlled by other things." She later asked the reporter, "Where in the hell did that come from?"
It was man made, of course. 
Watch KTVK video of the exchange, via TPM, AFTER THE JUMP.
Sorry, the video takes a second to load…