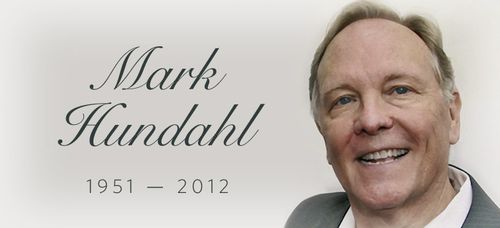 Sad news to report from Los Angeles: Mark Hundahl, the straight co-owner of LA's Frontiers magazine, has died after a battle with cancer. He was 62.
Frontiers has an excellent remembrance of Hundahl, a man who stood by the LGBT community for decades, far longer than many men of his generation. In it LA Mayor Antonio Villaraigosa describes Hundahl as "a tremendous ally in the fight for equality" who broke down barriers, "providing a voice to the voiceless."
LA County supervisor and longtime friend Zev Yaroslavsky meanwhile remembers Hundahl's commitment to covering the AIDS crisis. "He had a vision and he had a commitment to the LGBT community during one
of the most difficult times in its history, covering the AIDS crisis
from the very beginning when too many mainstream outlets misreported,
downplayed or simply ignored it. His contributions deserve to be
remembered, and he will be deeply missed," said Yaroslavsky.
And Frontiers publisher David Stern, one of Hundahl's closest friends, offered this touching note, "[People] called us 'the odd couple.' I'm the eternal optimist, always seeing the
glass half-full. Mark, on the other hand, was more like, 'Where's the
glass? There's water everywhere.' He always saw that you could either
ride its wave or possibly drown in it. We always had each other's back,
and we never let each other drown."