A landmark ruling in Mexico has come down from the country's highest court, After Marriage, a blog written by former Politico reporter J. Lester Feder, is reporting: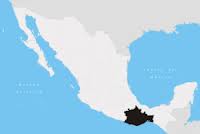 The actual ruling won't be published for a little while, but the gay rights advocates who brought the case are proclaiming that today's ruling "opens the door to equal marriage in the whole country."
The court ruled on behalf of three same-sex couple seeking to marry in the southern state of Oaxaca. The court had already ruled in 2010 that gay marriages performed under a Mexico City ordinance had to be recognized nationwide. With this precedent, the remaining bans on gay marriage in most Mexican states could quickly fall.
This ruling does not immediately eliminate marriage statutes limiting unions to a man and a woman—the Mexican Supreme Court doesn't have the power to strike down state laws like that en mass as the United States Supreme Court does. But the lawyer who brought the case, Alex Alí Méndez Díaz, said before the ruling that victory would mean the beginning of the end for bans on same-sex marriage.
The ruling was unanimous, according to Feder.
More here, en Español.