More than 50 gay rights and immigrant advocacy groups have asked Obama to put on hold visa cases involving gay binational couples until the Supreme Court can rule on DOMA in 2013, the NYT reports: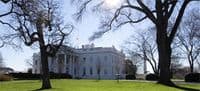 The gay and immigration organizations are joining forces on the marriage issue, hoping to capitalize on political momentum they gained from the elections, when gay, Latino and immigrant voters turned out overwhelmingly in support of Mr. Obama.
The groups urged the president to "hold in abeyance" cases currently under consideration by federal immigration authorities of United States citizens who are seeking permanent resident visas, known as green cards, for immigrants of the same sex they legally married. The Supreme Court ruling is expected in June.