A 24-year old woman has been arrested in connection to the upstate ambush that left two firefighters dead last week.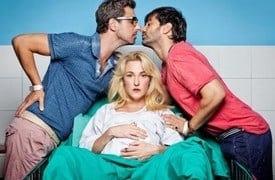 The dramedy television series Mom and Dads, about two gay guys raising a child with a straight woman, is kind of like an Israeli The New Normal,
and is proving that same-sex parents are becoming a more everyday part
of Israeli life: "For the most part Israeli society, which has made
long and quick strides in gay rights in the past two decades, has
reacted to the baby bump and the programs about it with nonchalance.
Even the country's sizable religious segment has merely shrugged at the
series."

Baltimore Mayor Stephanie Rawlings-Blake will host same-sex marriages when they're legal in Maryland on January 1.

Former Italian Prime Minister Silvio Berlusconi has agreed to pay his ex-wife $48 million in annual alimony.

Troubled actor Nick Stahl was arrested after being caught masturbating at a porn shop.

"In Search of a Professional Gay Male Tennis Player in 2013."

Meanwhile, Chace Crawford is vacationing in Australia.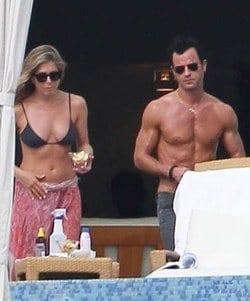 Justin Theroux tried and failed to have a private, shirtless moment with Jennifer Aniston in Cabo.

Actor Luke Evans was less shy while strutting his stuff on Miami Beach.

A look back at some of 2012's greatest photoshoots.

"The 25 Worst Anti-LGBT Villains Of 2012"

Gen. Norman Schwarzkopf, the man who led US forces during the first Gulf War, has died. "The seemingly no-nonsense Desert Storm commander's reputed temper with
aides and subordinates supposedly earned him that rough-and-ready
moniker ['Stormin' Norman']. But others around the general, who died Thursday in Tampa,
Fla., at age 78 of complications from pneumonia, knew him as a friendly,
talkative and even jovial figure who preferred the somewhat milder
sobriquet given by his troops: 'The Bear.'"

Secretary of State Hillary Clinton plans on returning to work next week following her recovery from a recent bout of dehydration and exhaustion.

Outgoing Log Cabin Republican leader R. Clarke Cooper insists the timing of his leaving has nothing to do with the Chuck Hagel brouhaha: "Cooper said he informed the board he would depart the organization at
the year's end during an Oct. 20 meeting at the California Republican
Party headquarters in Burback. Cooper said his announcement kept in line
with earlier stated plans to leave Log Cabin in that time frame."

Incoming interim Log Cabin executive director Gregory T. Angelo backed Newt Gingrich during the Republican presidential primary.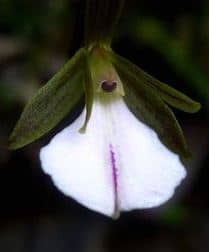 Two new orchid species have been found in the Caribbean, and they're teeny-tiny: "One of the world's newest orchid species
is also its most delicate, with tiny white flowers smaller than a dime.
Yet the flower finds its home amid boulders near the banks of rushing
streams in Cuba's remote eastern mountains."

With all the recent progress on equality, the LGBT inclusive Metropolitan Community Church is wondering what step to take next.

An interview with Susan Muska and Greta Olafsdottir, the documentarians behind Edie and Thea: A Very Long Engagement.