Tagg Romney on father Mitt's failed presidential run: "He wanted to be president less than anyone I've met in my life… If he could have
found someone else to take his place … he would have been ecstatic to
step aside.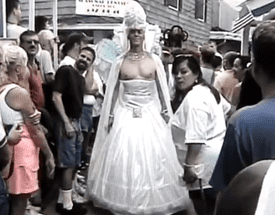 More 90s nostalgia from New York City's Duplex and Fire Island's Drag Invasions.

Outgoing Rep. Barney Frank won't say yes or no to becoming an interim-Senator should John Kerry become Secretary of State.

Anti-gay forces in France spent their pre-Christmas weekend protesting plans to pass marriage equality there.

Texas Republican Sen. Kay Bailey Hutchison says she supports banning large ammunition magazines like the one used in the Sandy Hook school shooting. "I think we ought to be looking at where the real danger is, like those large clips, I think that does need to be looked at," she said on CBS' Face The Nation. "It's the semi-automatics and those large magazines that can be fired off very quickly. You do have to pull the trigger each time, but it's very quick."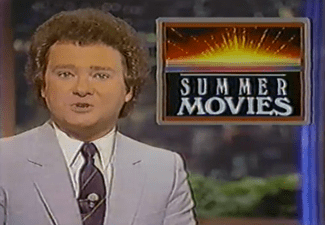 Movie spoilers circa 1982.

Frank Ocean wrote a song for Django Unchained but it wasn't used, so he posted it online. It's called "Wise Man" and you should check it out.

The Hobbit topped the weekend box office with about $150 million.

A look back at Glee's biggest 2012 moments.

British Prime Minister David Cameron's plan to legal same-sex marriage there has sparked a civil war in his conservative party. "…Cameron was last night battling to contain his party split over gay marriage after a delegation of senior MPs urged him to reconsider the plans – and two Tories had a 'toxic' public argument in the Commons over the issue. The confrontation between fiercely anti-gay marriage MP Sir Gerald Howarth and rising star Gavin Barwell took place in front of shocked colleagues in the Commons Tea Room."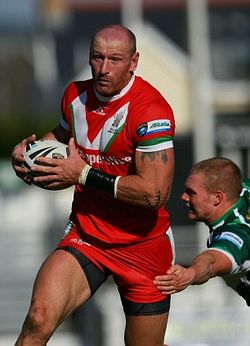 Out rugby and fitness star Gareth Thomas on coming out to his dad: "My family were amazing – once it was taken in, my dad, who is a very tough man, sat me down at home with the family; he opened a bottle of champagne and said 'this is a toast to the rest of your life son.' It was overwhelming, and my family as a whole have been superb."

Gay singer Matt Gold discusses releasing his new album, Drown Before You Swim, without a label: "A label can help take you to that next level, in terms of visibility. Happily, there are artists out there on labels who are able to maintain
their authenticity and remain true to themselves. That's one of the
reasons I respect Adele so much. She's out there, doing her own thing
in her own style, and it's all about her voice, and people like it.
When I see someone like Adele succeed, it gives me hope that my songs
might be received in the same way."

Shia LaBeouf steps out with a new lady.

Hmmm. A study from the University of Melbourne suggests that of LGBT people, lesbians are more likely to be depressed and problem drinkers and then dubiously concludes these women can overcome such problems by having children. Childbearing "builds a woman's resilience" said the lead researcher, Professor Ruth McNair.