Secretary of State Hillary Clinton today defended Ambassador Rice from GOP-led attacks and again pushed aside speculation that she'll run for the White House in 2016. "I'm frankly looking forward to returning to living a life that enjoys a lot of simple pleasures and gives me time for family and friends and other pursuits," she said.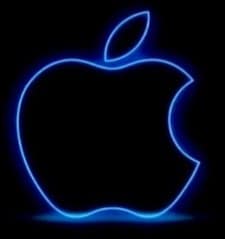 Tim Cook, Apple's gay CEO, told NBC News' Brian Williams
that the tech giant will start manufacturing a few of his products here
in the States. "We've been working for years on doing more and more in
the United States," he said. But don't expect a deluge of jobs, because
Cook tells Businessweek
the work done in the USA will be minimal: "Next year we're going to
bring some production to the U.S… This doesn't mean that Apple will do
it ourselves, but we'll be working with people and we'll be investing
our money."
Janee Harteau has been sworn in as the first female and first openly gay police chief of Minneapolis.
"Thank you to my life-partner and better half, Holly. And for those of
you who know us both, she's truly the better half," she said at the
swearing in ceremony.
Lindsay Lohan is everywhere The Wanted want to be – and she takes the bus there.
Congratulations to Steve Elmendorf: the political strategist has just been voted in as chair of the Gay and Lesbian Victory Fund.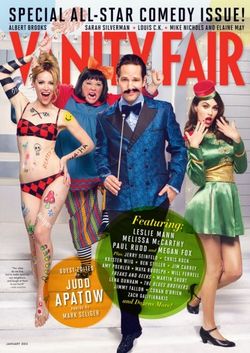 Judd Apatow guest edited the latest edition of Vanity Fair. Yes, there is a Freaks and Geeks reunion, of sorts.
Rejoice! Morning sickness-stricken Duchess Kate has been released from the hospital.
Glee actor Matthew Morrison likes his pants tight.
Here's Terry Miller's shot of him and Dan Savage getting their marriage license.
Get your Game of Thrones on.
Nick Gruber, famous for being designer Calvin Klein's former boyfriend, sat down for an interview with the New York Post's Page Six magazine and claims to be straight, that he presented a military sergeant with a bisexual porn he did to get out of service and that Klein hooked him up to a lie detector test to see if he was cheating.
The U.S. Senate today advanced the nomination of lesbian Judge Pamela Ki Mai Chen, a nominee for the U.S. District Court for the Eastern District of New York. If she wins the seat, Judge Chen will be the first out Asian-American on the federal bench.
Ellen DeGeneres and Rachel Maddow have both been nominated for Best Spoken Word Grammy Awards, DeGeneres for her book Seriously… I'm Kidding and Maddow for Drift: The Unmooring Of American Military Power.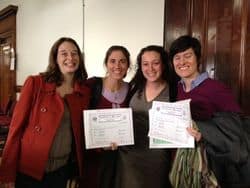 Like Washington State, Maryland has started distributing marriage licenses to same-sex couples. "I started tearing up when I saw the marriage license; all of a sudden, it's right there in front of you," 34-year old Alli Harper, who plans to marry girlfriend Jennifer Monti, told the Herald Mail.
279 marriage licenses were given to same-sex couples during the first six hours of legality today.
The Coalition for the Protection of Marriage in Nevada is asking the Supreme Court to hear their case against equality, thereby bypassing an appeals court and perhaps intentionally delaying SCOTUS' consideration of same-sex nuptials. "In the past this year, it has appeared that the court held off on considering any of the petitions until all of them were fully briefed. And, with the court scheduled to discuss the 10 petitions at its conference on Friday, this petition could be a last-ditch effort to hold off a decision on which of those to hear," writes Chris Geidner.
A clue for the Doctor Who Christmas special?