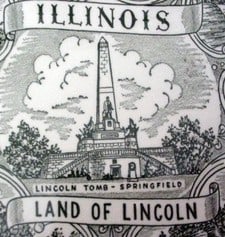 As Illinois lawmakers and activists pull their resources and build support to pass marriage equality there early next month, over 250 religious leaders are coming together to lend their pro-equality voices too.
From the Chicago Tribune:
On Sunday, rabbis and pastors from denominations that support gay
rights in varying degrees unveiled a declaration supporting equality for
same-sex couples. Fostering faith, justice and compassion is a key
component of their jobs, they said.

"Standing on these beliefs, we think that it is morally just to grant
equal opportunities and responsibilities to loving, committed same-sex
couples.," the declaration stated. "There can be no justification for
the law treating people differently on the basis of sexual orientation
or gender identity."
Democratic lawmakers, led in the State Senate by Sen. Heather Steans and in the House by Rep. Greg Harris, hope to pass a bill before the new session is sworn in on January 9. Gov. Pat Quinn said he would gladly sign such a bill into law.