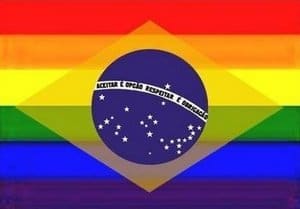 Big news out of Brazil, where São Paulo State just gave the green light to same-sex marriages.
From Brazilian Law Blog, via JMG:
…São Paulo State (where São Paulo city is located) has
updated its registration rules in order to allow the automatic
registration of same sex marriages, without the need of a previous court
order.

This change has followed, with some delay, a decision from the Brazilian Supreme Court regarding same sex marriage.

Therefore, foreigners who wish to marry same sex partners in Brazil will
now be allowed a marriage visa, which is much easier to obtain than the
civil union visa for same sex unions, which already existed.
So, who's down for a destination wedding?