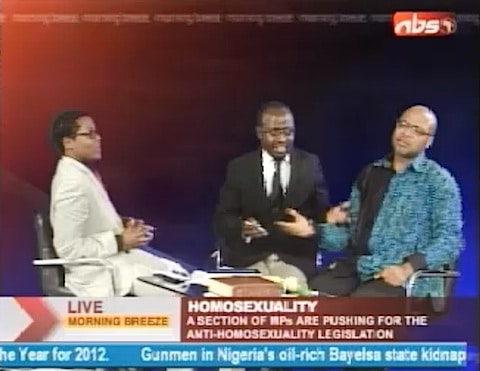 Ugandan pastor Martin Ssempa (many of you will recall his "Eat Da Poo Poo"sermon) appeared on Ugandan television's Morning Breeze with trans activist Pepe Onziema and launched into a vitriolic rant about the various ways gays reportedly have sex (with bananas and other objects).
After being attacked by Ssempa, Onziema tells the moderator: "Society has not rejected me…It is the propaganda of the likes of Ssempa. My family loves me as I am."
Ssempa goes on to call Onziema a "hooligan" and attacks the host for allowing him to share the stage.
Watch, AFTER THE JUMP…