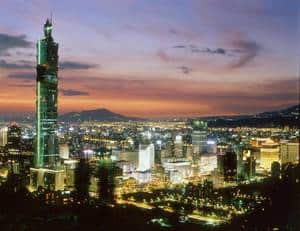 Well aware that marriage equality is the wave of the future, Taiwan's government is enlisting academics to look into how to integrate same-sex nuptials or unions into the country's laws and traditions.
The initial research, organized by the Ministry of Justice, looked West to Germany, Canada and France, but activists demanded the government look closer to home, the Taipei Times reports.
[Chung Jui-lan, deputy director-general of the ministry's
Department of Legal Affairs] said the ministry decided to study Asian
countries' attitudes to same-sex marriage after critics of such unions
questioned why the ministry had left Asian countries out of its May
study, given that they are more similar to Taiwan than Western nations.

The
study will also cover topics such as whether to revise the Civil Code
if same-sex marriage if legalized or if passing a civil partnership act
would be more viable than outright legalization, Chung said.

…

The report released by the ministry in May concluded that the
Registered Same-Sex Partnership Regime adopted by Germany offers "a
better common ground and a compromise solution between the marriage
equality groups and those who are opposed to same-sex marriages."

The
system initially gave unequal rights to same-sex registered partners
compared with married couples, but has improved the rights of the former
through amendments to the law over the years.
As the Ministry of Justice launches this study, a court is considering whether gay couple Kao Chih-wei and Nelson Chen, whose 2006 wedding remains unrecognized, can go ahead with a lawsuit against the ban. If they win the suit, they'll be the first same-sex married couple in relatively liberal Taiwan, the paper notes.