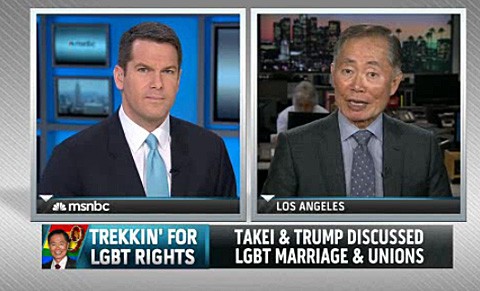 Actor George Takei sat down with Thomas Roberts today to talk about his lunch date with Donald Trump in which he discussed Trump's vocal opposition to marriage equality. Takei said that he believes Trump is evolving on the issue.
Roberts and Takei also talked about Justice Scalia's recent statements comparing sodomy to murder.
Said Takei: "First of all that statement was a repugnant statement. Any Justice who has so little thought before he speaks should not be participating in ruling on the cases involving DOMA or Proposition 8."
Watch, AFTER THE JUMP…
Visit NBCNews.com for breaking news, world news, and news about the economy