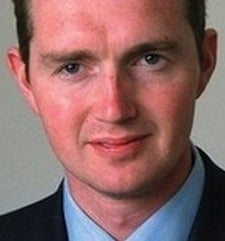 With David Cameron, Boris Johnson and other high-profile conservative leaders across the pond coming out for marriage equality, expect to hear and see plenty of dissension from party peers who stick to more traditional right-wing politics, particularly MP David TC Davies.
He's actually already started, saying this weekend that his fellow Tories' plan pushing for same-sex marriage are "barking mad."
"There is a political calculation here, at some level, that this is going to be good and if we go ahead with it David Cameron's going to be carried shoulder high back into number 10 by Stonewall activists, and it simply isn't going to happen," said Davies during an interview with BBC Radio Wales.
"What is going to happen is that we're going to lose a large number of very loyal activists who've gone out and campaigned for us over the years and who don't like this idea, so politically it's barking mad."
The most egregious of Davies odious remarks, however, was his assertion, most parents would prefer their children not to be gay."
I think most people are very tolerant and have no problem at all if people are gay but, and I hate to say this in a way because I expect it's going to cause controversy, but I think most parents would prefer their children not to be gay, knowing most parents want grandchildren if nothing else.
Despite his clear aggression toward gay people, Davies also claimed, "If there are any sort of areas where there isn't full equality with married couples then I'd be more than happy to support making changes to civic ceremonies…" How generous…