The University of Iowa has added an optional question to its application asking potential students about their sexual orientation and gender identity, becoming the first public institution to do so, Inside Higher Ed reports: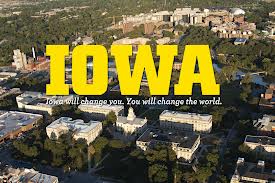 To date, only Elmhurst College has such questions (although some colleges include gay/straight alliances among the list of student groups in which a prospective applicant may express interest). But Iowa will be the first public institution to add the question to its application about student identity, not interest. While colleges routinely ask about applicants' racial and ethnic background, among other topics, they have until now shied away from asking about sexual orientation, even as some gay rights advocates have pushed them to do so.
Advocates see Iowa's move as significant, given that it is a flagship university. "This is a huge deal in that it shows any campus that it can do the same thing," said Shane Windmeyer, executive director of Campus Pride, which promotes the interests of gay and lesbian students in the college admissions process and once enrolled.
Two changes have been made:
Under the gender question, a dropdown menu now includes transgender along with male and female. And in a series of optional questions about parents' educational background, interest in fraternities and sororities, interest in Reserve Officers Training Corps and other matters, Iowa now asks: "Do you identify with the LGBTQ community?"