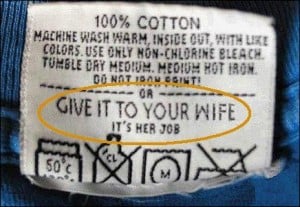 Garth McVicar is unyielding in his claim that same-sex marriage leads to violent crime. Though most people, including MPs, laughed at the New Zealand anti-gay activist's outrageous claim – and his various misspellings – McVicar this weekend dedicated himself anew to convincing people he's on the right track, and that gay nuptials are a detour to depravity.
In an interview with The New Zealand Herald, McVicar doubled down, saying, "If you look at the court stats, most of the crime that has been committed has been committed by fatherless kids." He also warned that gay adoption would have a similar effect, adding, "That's where it's heading – this is just another step in that politically correct journey that we've been on as a country."
Asked if two gay men, two dads, adopting would cancel out the detrimental effects, McCivar, not surprisingly, said no. Kids need a mother, as well. That's the basic formula for almost all anti-gay marriage movements. Opposition to gays raising kids is one of the main reasons the anti-marriage equality movement in France has such widespread and varied support. In France, in New Zealand and the world over, the conservative refrain remains largely the same: kids need both a mom and a dad, not two moms and not two dads. And, yes, this math also considers a single mother is less than, too.
And that's one of the subtexts that's often unexplored in these conservative arguments: the idea that a woman is not sufficient enough to raise a child alone. That women in general are not equal to men, that their power is only activated when complemented by a man's. Even then the woman's abilities are only suited for cooking, cleaning and birthing. Rational people living in this time period know that's not the case. Even still, it's this old, debunked theory that laid the seed for its more contemporary odious offshoot, the "no two dads; no two moms" meme.
When McVicar and his allies are attacking gay couples, they're also implicitly attacking women. It's hard, tiring – and tiresome – work. And yet most of the right wingers like McVicar still find time, and opportunity, to fulfill what they call their main goal: procreation. Where's Lysistrata when you need her?