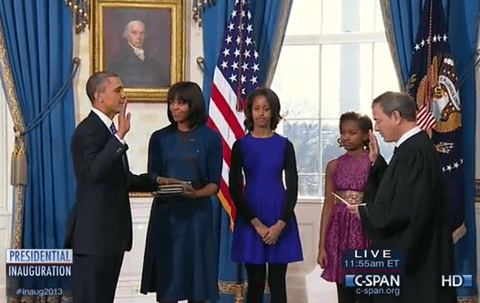 President Obama's second term has officially begun!
The president, First Lady Michelle Obama and their daughters joined Chief Justice John Roberts in the White House's Blue Room today for a private swearing in. The president placed his right hand on a copy of the Bible from his wife's collection as he retook the oath of office, an oath he'll take again tomorrow in front of a far larger crowd.
Until then, watch President Obama be sworn in for his second term AFTER THE JUMP.