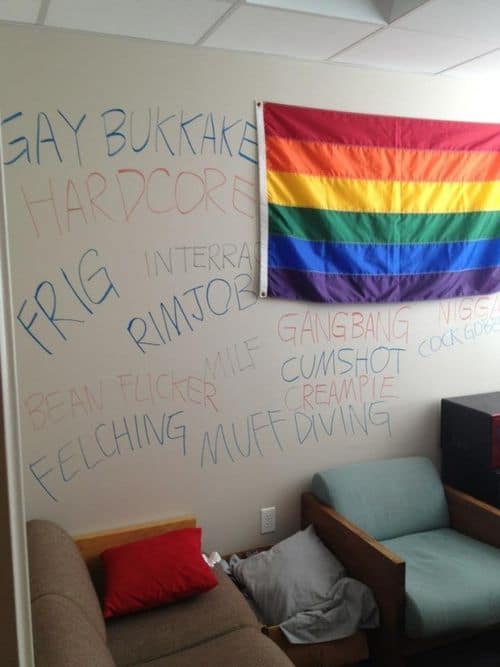 The office of the Lambda Law Students Association at Boston Law School was vandalized over the weekend by someone eager to demonstrate the breadth of their potty mouth vocabulary, Above the Law's David Lat reports.
One Lambda Law member told the blog that it isn't the first time: "This seems to indicate a systemic issue that the undergraduate body has with racism and homophobia, as opposed to a reflection on the law school's students or administration. I have never encountered anything but openness and acceptance at BCLS and refuse to believe that this recent incident was committed by a member of our community."
Dean Vincent D. Rougeau released a statement:
The cowardly act of vandalism that was discovered this morning is reprehensible and runs counter to everything we stand for as a law school. We are working closely with the Boston College and Newton Police in the hope of resolving the matter, which occurred over the weekend in an unlocked room in an unlocked building. I have attached a copy of letter that I have distributed to all members of the BC community.