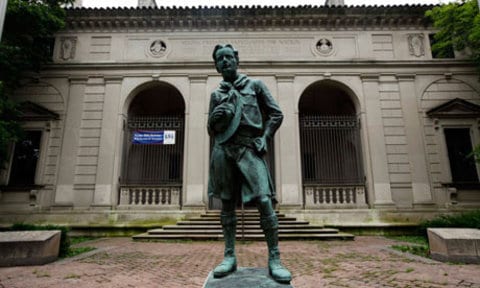 Maryland-based Boy Scout Troop 442 defied the national leadership's anti-gay culture by posting a non-discrimination policy on their website last week. The national Boy Scouts of America responded by threatening to pull their charter, and, sadly, the threat did the trick: Troop 442 had no choice but to remove its inclusive notice, but vowed on its site to keep welcoming all families.
Here's a screenshot of Troop 442's notice announcing the reversal:

The Boy Scouts of America's bigwigs sure know how to bully the little guy.