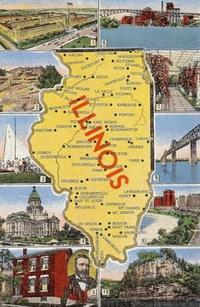 This is going to be a whirlwind week for marriage equality in Illinois. In fact, it already has been.
Supportive state senators and equality activists say they are almost ready to hold a vote as early as tomorrow. State Sen. Heather Steans, sponsor of the marriage equality bill on her side of the legislative divide, said she's confident they can get the votes needed to send the bill to the state House early next week, which means pro-equality lawmakers may meet their goal of passing marriage equality in Illinois by January 9, the end of the current session.
Well aware of the developments happening in the Prairie State, Chicago's Catholic Cardinal, Francis George, and other Illinois Catholic leaders released a letter yesterday telling parishioners to demand lawmakers put a stop to equality before marriage is "redefined" beyond recognition.
"Civil laws that establish 'same-sex marriage' create a legal fiction. The state has no power to create something that nature itself tells us is impossible," George and his colleagues wrote.
We will all have to pretend to accept something that is contrary to the common sense of the human race. Those who continue to distinguish between genuine marital union and same-sex arrangements will be regarded in law as discriminatory, the equivalent of bigots.
The men insist, however, their opposition does not mean they're anti-gay. "Does this mean that the Church is anti-gay? No, for the Church welcomes everyone, respects each one personally and gives to each the spiritual means necessary to convert to God's ways and maintain friendship with Christ." They also condemn anti-gay hate crimes, they say.
The Civil Rights Agenda's Equal Marriage Illinois project released a statement last night condemning the Cardinal's comments.
"It is unfortunate for Cardinal George that he has chosen not to join the growing number of religious leaders and faithful lay people across Illinois – including many devout Catholics," said CRA's Senior Policy Advisor Rick Garcia, who is also the Director of the Equal Marriage Illinois Project. He is referencing the recent coalition of over 250 Illinois-based religious leaders who came out for marriage equality.
Garcia went on, "People of all backgrounds and beliefs are standing up for equality under the law, the protection of families, and the advancement of religious and individual freedom here in the Land of Lincoln."
And those advancements are coming sooner than many dreamed.