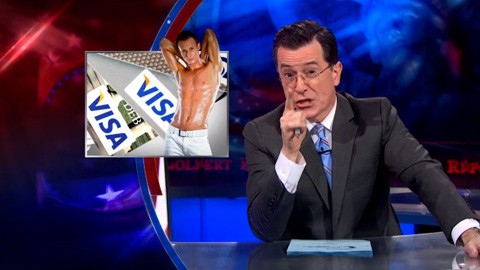 Stephen Colbert took on the Defense of Marriage Act last night, eviscerating the arguments of the House Republicans' lead attorney Paul Clement in the process.
He also noted that our world becomes a little gayer every day: "These days the gays are accepted everywhere you go. They're like VISA cards. Only thinner."
Colbert also looks at the recent study that showed straight men are more stressed than gay men, and reveals the reason why.
Watch, AFTER THE JUMP…