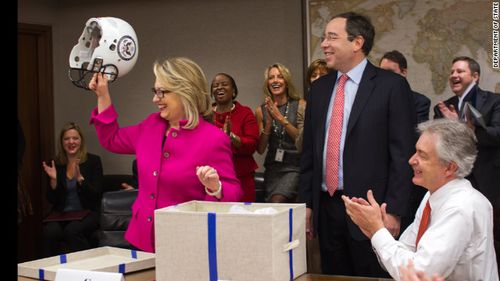 Secretary of State Hillary Clinton returned to work today following recovery from a concussion and a blood clot. She was give a welcome back gift, CNN reports:
Deputy Secretary of State Thomas Nides handed Clinton a box, saying, "As you know, Washington is a contact sport."
"Inside was a football helmet with a State Department seal,  lots of good padding and also a football jersey that said Clinton on the back and on the front it says #112 which symbolizes the number of countries she visited as secretary of state," Nuland said.
"She loved it.  She thought it was cool.  But then being Hillary Clinton she wanted to get right to business."