From The Guardian, a first-hand account of growing up gay in Iran: "I struggled. I was sure that I was sick. I thought all these desires
were unholy and sinful. I sought a thousand different ways to rid myself
of these thoughts, but alas it was not possible. They were the
inescapable desires of the body and the soul."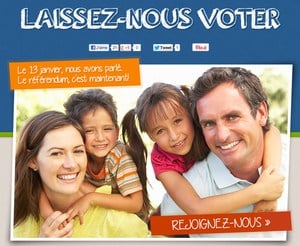 Colton Brugger, the anti-gay activist who does the National Organization for Marriage's web work, designed the new webpage for opponents of equality in France.
One can only assume that NOM, well aware they're facing a losing battle
here, thinks their hateful ways will play better overseas.

Justin Theroux looks dashing at the Calvin Klein Collection show in Italy.

And here's Glee star Chris Colfer strolling around New York City.

Beyoncé and Jay-Z reportedly spent $200,000 on their daughter's 1st birthday party, setting a very troubling precedent for their accountant.

Destiny's Child will indeed perform during the Super Bowl half-time show.

Sex and the City, drag edition.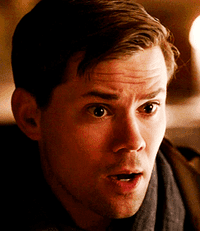 An interview with gay actor Andrew Rannells about his roles on HBO's Girls.

The United States is giving France tactical support in the country's battle against militants in Mali, a former French colony.

Robert F. Kennedy Jr is convinced that his uncle, President John F. Kennedy, was assassinated by more than one person: "The evidence at this point I think is very, very convincing that it was not a lone gunman."

Writing in the New Zealand Herald, University of Auckland Business School professor Dr. Mike Lee opposes the campaign asking a closeted member of the All Blacks rugby team to come out: "If any All Black was to come out as a homosexual, he would probably be
known as 'the gay All Black', rather than an exceptional rugby player
and individual. And that could create exactly what human rights groups
in New Zealand surely don't want – a step backwards to a time when
sexual preference was more of a big deal."

From Israel: "An Israeli gay couple married 10 months ago in New York has asked an
Israeli family court to validate a spousal support agreement.
Elad Aflalo Farber and Roni Farber Aflalo on Sunday asked the Ramat
Gan Family Court to recognize their agreement — the first time a
legally married gay couple has done so, according to Haaretz. Previous
recognitions of same-sex spousal support agreements involved common-law
spouses."

A great read: "The Unbearable Invisibility of White Masculinity: Innocence In the Age of White Male Mass Shootings"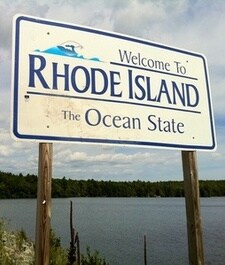 The Rhode Islanders United for Marriage
coalition will hit the ground running on Monday as they lobby lawmakers
and voters to get behind marriage equality in The Ocean State.

Changing attitudes toward gay people in Singapore: "A nationally representative survey in the Southeast Asian city-state found that in 2005, 68.6 percent of adults had negative attitudes toward gay people, while 22.9 percent had positive views and 8.5 percent were neutral. By 2010, fewer adults in Singapore had negative attitudes toward homosexuals (64.5 percent), while more expressed positive attitudes (25.3 percent) or were neutral (10.2 percent), the survey found."

Conservative Christians in Hong Kong protested new laws that would outlaw anti-gay discrimination there. Like their counterparts here in the States, they claim such legislation would impede their free speech rights.