Ask the Blue Coat internet security company to eliminate a filtering function that they themselves admit unnecessarily censors LGBT sites.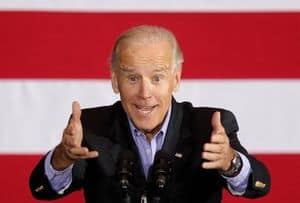 A We The People petition argues that a White House-backed reality show
about VP Joe Biden would help bipartisanship. "Such a program would
educate the American public about the duties and
responsibilities of their Vice President, while providing a glimpse of
the lighthearted side of politics even in the midst of contentious and
divisive national debates," the organizers say. As of this writing,
1,352 people have signed that petition.

Republican Senators are already warning that Defense Secretary nominee to-be Chuck Hagel will face a tough confirmation hearing. Minority Leader Mitch McConnell said Hagel's past comments and votes on Iran and Israel will be a "matter of much discussion," even though the Kentucky Republican once said Hagel is a "a clear voice on foreign policy and national security." Sen. Lindsey Graham meanwhile described the nomination as an "in your face" move by a president "high on re-election."

Sen. Graham also said of Hagel, "If confirmed to be secretary of defense, [he] would be the most
antagonistic secretary of defense towards the state of Israel in our
nation's history."

Thomas Lopez-Pierre, a candidate for New York City Council, wrote an exceptionally offensive email
to a black real estate developer blasting him for backing
Lopez-Pierre's rival, a Jewish man named Mark Levine. This is how that
email ends: "Black people in Harlem can smell the Bitch in you. They
know that you are a weak, little short man who sucks White/Jewish cock."

If Leonardo Da Vinci lived today, he would most likely be called "gay,"
yet he artist's sexuality appears to decidedly straight in the new Starz
original series Da Vinci's Demons, the trailer of which was just released.

"I know I am not the best looking man in the world but surely no woman
could fail to be dazzled by this shirt? The gold shirt has been one of
my dreams." So says 32-year old money lender Datta Phuge of his internationally renowned $22,000 splurge.

Hey Britney, Missy would like to work with you.

"25 Of Jared Padalecki's Sexiest Photos." Nuff said.

Texas Chainsaw 3D was number one at the box office this weekend.

Actor and former California Gov. Arnold Schwarzenegger says guns in movies are "just entertainment."

The Vatican's semi-official newspaper continues to support the idea that LGBT equality is like socialism and will destroy civilization as we know it. Yawn.

Though "hashtag" was the American Dialect Society's word of the year for 2012, "marriage equality" was voted most likely to succeed: "The argument was that while the word hashtag has been around since
2007, this was the year of the hashtag. This was the year that hashtag
was everywhere in the Twittersphere and beyond. It was creating social
trends, reflecting social trends, making memes go viral," said ADS voting member and University of Michigan Professor Anne Curzan.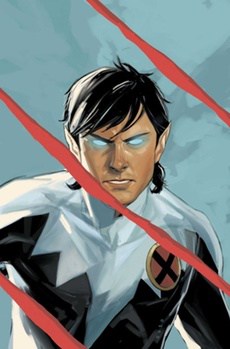 Gay hero Northstar covers next month's Astonishing X-Men #59, and he looks fierce.

Rhode Island Gov. Lincoln Chafee hopes that passing marriage equality will help improve the state's image, attracting new business, new visitors and maybe some "creative" new residents. "We want to be very inclusive, welcoming everybody," he said. "And in particular (to the) creative, energetic people
that so often are associated with the gay community."

Hendrik Hertzberg on the awkward pronunciation of 2013: "A question… [when] you got to the mention of '2013,' did your inner reading voice say 'two thousand thirteen'? Or did it say, as I hope and expect, 'twenty thirteen'?…"

Gay bowler Scott Norton on the impact his and his husband's on-air kiss has had: "I didn't even know anything was going to come of it. It happened on Sunday and then nothing came of it… And then it exploded and all of the credit goes to Jaime Perez and the International Art of Bowling for all they've done. They've really turned this into something special."

Gay men in Australia are asking the government there to follow in the footsteps of its Commonwealth cousin the UK and expunge old anti-gay convictions from people's records: "For an unknown number of older gay men, historical convictions for
consensual sex continue to cast a shadow over their lives. Despite
Victoria decriminalizing gay sex in 1981, these men are still prevented
from applying for some jobs, such as teaching, or taking on volunteering
roles."

British Prime Minister told The Telegraph that he would like to stay in office until 2020 and concedes that his proposals for marriage equality in England were not delivered as concisely as possible, particularly with regard to religious institutions. He made clear, "[The proposal] is about what the state does, this is the civil part of marriage. We're
not changing what happens in church or synagogue or mosque."