Immigration reform takes center stage and with it comes the question of whether or not binational same-sex couples will be included in the legislation.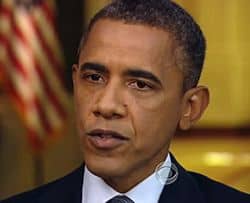 According to Buzzfeed's Chris Geidner, they will be included as part of Obama's proposal, which he's unveiling today:
A Democratic source said: "Same-sex couples will be part of his proposal." A second source confirmed that, unlike the Senate framework released Monday, same-sex bi-national couples — those with one American and one foreign partner — will be included in the White House principles.
The decision by Obama seeks to remedy what advocates for same-sex couples view as one of the most searing inequalities under the existing federal limit on marriage to one man and one woman: LGBT American citizens simply have no way to confer citizenship on their romantic partners, something that is automatic — if not always simple — for straight couples.
Under current law, such same-sex couples, even when married under state law, are not eligible for the green cards that opposite-sex couples can receive. Foreign partners of same-sex couples have in the past found their green card applications denied — often forcing couples to separate or move abroad.
Legislation from Congress was unveiled on Monday, and gay couples were not included as part of it, the SF Chronicle reports:
Heather Cronk, managing director of GetEqual, a national gay rights group in Berkeley, said Catholic bishops have been lobbying Congress to omit same-sex couples from an immigration bill, and she worried that such couples might become a bargaining chip as legislation is written.
"It's my understanding that there is no explicit mention … in order to get Republican sign-on on the issue," Cronk said. The United States Conference of Catholic Bishops did not respond to a request for comment.
Rep. Jerrold Nadler, D-N.Y., House author of the Uniting American Families Act, which would extend to committed gay and lesbian couples the same immigration privileges available to heterosexual married couples, said Monday that he is not worried.
"We made it quite clear that gays and lesbians are not second-class people," Nadler said, "and if we have general immigration reform they are going to be included, period."
On last night's show, Rachel Maddow wondered if the House GOP would sabotage a bipartisan immigration bill.
Allow her to catch you up on the issue, AFTER THE JUMP…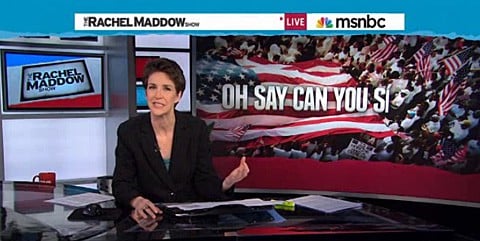 Visit NBCNews.com for breaking news, world news, and news about the economy