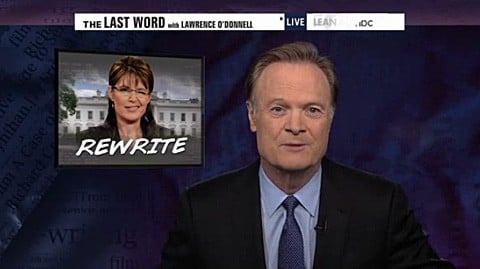 Lawrence O'Donnell gives himself a few pats on the back as he shovels the dirt onto Sarah Palin's political grave.
Watch, AFTER THE JUMP…
In related news, Sarah Palin's PAC has $1.2 million in the bank: "Perhaps as significant as the cash on hand, Palin's PAC has continued spending to build her fundraising list, which sources say contains about 100,000 addresses. The PAC paid $28,000 in December for fundraising related expenses including direct mail, online fundraising and thank you notes to donors."
Visit NBCNews.com for breaking news, world news, and news about the economy