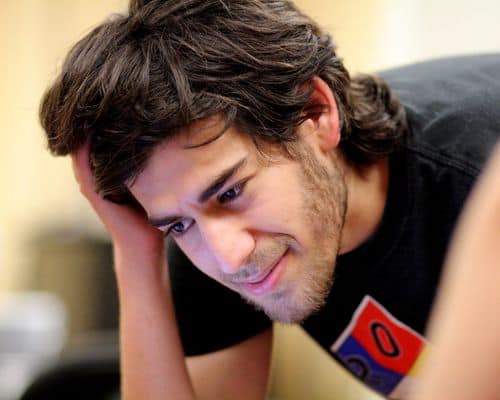 Some sad news out of New York City: Aaron Swartz, the digital activist best known for laying the groundwork for massively popular (and powerful) aggregating site Reddit, took his own life yesterday.
MIT's The Tech gives more details about Swartz's short life:
Swartz was indicted in July 2011 by a federal grand jury for allegedly mass downloading documents from the JSTOR online journal archive with the intent to distribute them. He subsequently moved to Brooklyn, New York, where he then worked for Avaaz Foundation, a nonprofit "global web movement to bring people-powered politics to decision-making everywhere." Swartz appeared in court on Sept. 24, 2012 and pleaded not guilty.

The accomplished Swartz co-authored the now widely-used RSS 1.0 specification at age 14, was one of the three co-owners of the popular social news site Reddit, and completed a fellowship at Harvard's Ethics Center Lab on Institutional Corruption.
In their notice of Swartz's death, CNN included a note he wrote about his inevitable death: "There is a moment, immediately before life becomes no longer worth
living, when the world appears to slow down and all its myriad details
suddenly become brightly, achingly apparent."
Boing Boing cofounder and a Swartz's friend, Cory Doctorow, said, "Aaron accomplished some incredible things in his life.
"He was one of the
early builders of Reddit (someone always turns up to point out that he
was technically not a co-founder, but he was close enough as makes no
damn), got bought by Wired/Conde Nast, engineered his own dismissal and
got cashed out, and then became a full-time, uncompromising, reckless
and delightful shit-disturber."
And to think of all the things he could have still accomplished…