Anti-gay activist Brian Brown is in France trying to stir up more homophobia in the nation's debate about marriage equality.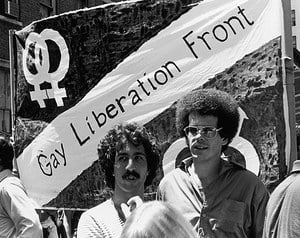 Former Smithsonian researcher Tim Gold and his husband Mitchell Gold, of Mitchell Gold + Bob Williams Furniture, hope to open an LGBT history museum.

The Campaign for Southern Equality will take its "I Do" campaign to Virginia next week, where same-sex couples will try to get marriage licenses to protest nuptial discrimination.

Italy's High Court ruled yesterday that same-sex couples can adopt.

The Vatican, predictably, is pissed. "Monogamous families constitute the ideal place to learn the significance of human relations and represent the social and anthropological environment in which the best type of growth is possible," bioethicist Adriano Pessina wrote in the Vatican's newspaper, clearly basing his argument on the homophobic assumption that same-sex couples are incapable of monogamy.

The world's 100 oldest living Oscar nomineees.

Dallas city officials recorded a 13-minute "It Gets Better" video.

"Why Is NBC Sports Sponsoring America's Largest Gun Show?"

James Yeager, the man who promised to start killing people if President Obama tries restrict access to deadly firearms, has had his gun permit suspended.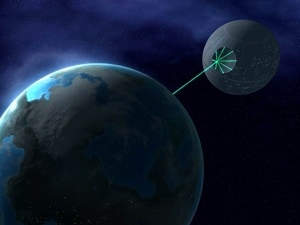 Sorry, Star Wars fans, but the Obama administration says we can't afford the $850 quadrillion it would take to make a Death Star. Also, do we really need a device capable of blowing up planets?

Hot: Outkast (Andre 3000 and Big Boi) got back together to help Frank Ocean on his track "Pink Matter."

Paying it woofward: Dog teaches puppy how to walk down the stairs.

Sorry, but Johnny Cash did not write a song called "I'll Have The Wine," though I'm sure he wanted to…

Jeremy Renner shines fabulously at Hansel and Gretel premiere in Mexico.

Happy 20th birthday to One Direction singer Zayn Malik.

And congratulations to all the winners at the International Web TV Awards.

Canadian Blood Services wants gay men to be able to donate if they haven't had sex with a man in the past five years. The AIDS Calgary Awareness Association says that's not enough: the entire ban must be lifted.

A wonderful profile of openly gay boxer Orlando Cruz.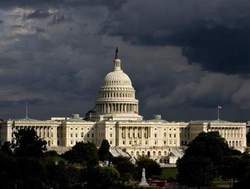 Only one-in-seven Americans approve of Congress. Shocking, I know.

Legacy: "George Prescott Bush is gearing up to run for a little-known but powerful office in a state where his family already is a political dynasty and where his Hispanic roots could help extend a stranglehold on power Republicans have enjoyed for two decades." That office? The Texas Land Commission.