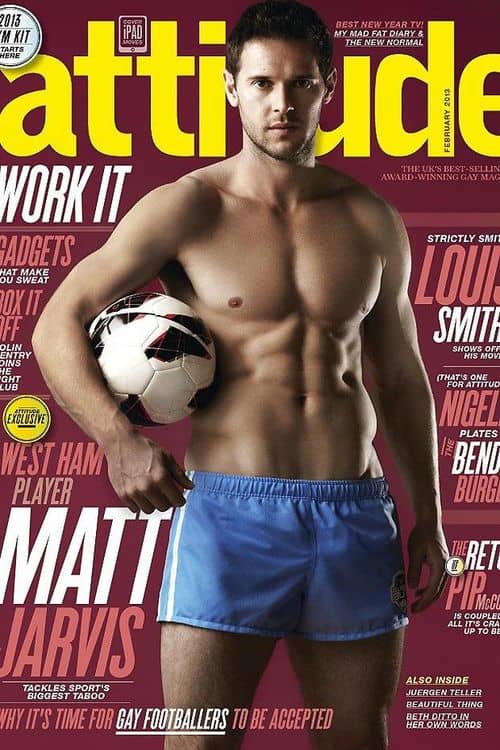 Matt Jarvis is the third straight football player (after David Beckham and Freddie Ljungberg) to appear on the cover of UK's Attitude magazine, and is also the latest to appeal for a gay footballer to come out, the Guardian reports:
In an interview, the winger said it was time that a gay footballer felt comfortable enough to come out. "It's everyday life. It's not something that's going to be a shock," he said. "I'm sure there are many footballers who are gay, but when they decide to actually come out and say it, it is a different story. It's one that I'm sure they've thought about many times. But it's a hard thing for them to do." …
Jarvis told Attitude that he thought times had changed and an openly gay footballer would receive the support he needed. "There'd be support everywhere within the football community, whether it be players, fans or within the PFA [Professional Footballers' Association]. There would definitely be groups of people who would be supportive and help them through it," he said.
Jarvis is a winger for Premier League club West Ham United.